Steam Fundamentals Online Course Curriculum
ALL SESSIONS INCLUDE HANDS-ON WORKBOOK AND EXERCISES
SESSION # 1 
1-1 - ENERGY ISOLATION PROCEDURE
1-2 - STEAM SYSTEM DRAWING
1-3 - ACCIDENT STORY
1-4 - HEAT TRANSFER CONDUCTION, CONVECTION & RADIATION
1-5 - STEAM BASICS - SATURATED STEAM TABLE
1-6 - SATURATION
1-7 - TEMPERATURE
1-8 - SPECIFIC VOLUME - FLASH STEAM
1-9 - STEAM VELOCITY 
SESSION # 2
2-1 - BTU DEFINITION
2-2 – SPECIFIC HEAT
2-3 - SATURATED STEAM PRESSURE
2-4 - SPECIFIC GRAVITY
2-5 - VISCOSITY
2-6 - VAPOR PRESSURE - CAVITATION
2-7 - FRICTION LOSS
2-8 - PH VALUE
SESSION # 3
3-1 - STEAM CONSTANTS
3-2 - PURPOSE OF STEAM TRAPS
3-3 - MECHANICAL STEAM TRAPS
3-4 - THERMODYNAMIC STEAM STRAPS
3-5 - THERMOSTATIC STEAM TRAPS
3-6 - STEAM TRAP SELECTION
3-7 - STEAM TRAP MONITORING CONFIRM OR REVISE
SESSION # 4
4-1 - TYPES OF WATER HAMMER
4-2 - VALVE CLOSURE AND VELOCITY DRIVEN WATER HAMMER
4-3 - CHECK VALVES
4-4 - COLUMN CLOSURE WATER HAMMER
4-5 - DIFFERENTIAL SHOCK WATER HAMMER
4-6 - CIWH CONDENSATION INDUCED WATER HAMMER
4-7 - WATER HAMMER STORIES
4-8 - EFFECTS AND RESOLVING WATER HAMMER
4-9 - WATER HAMMER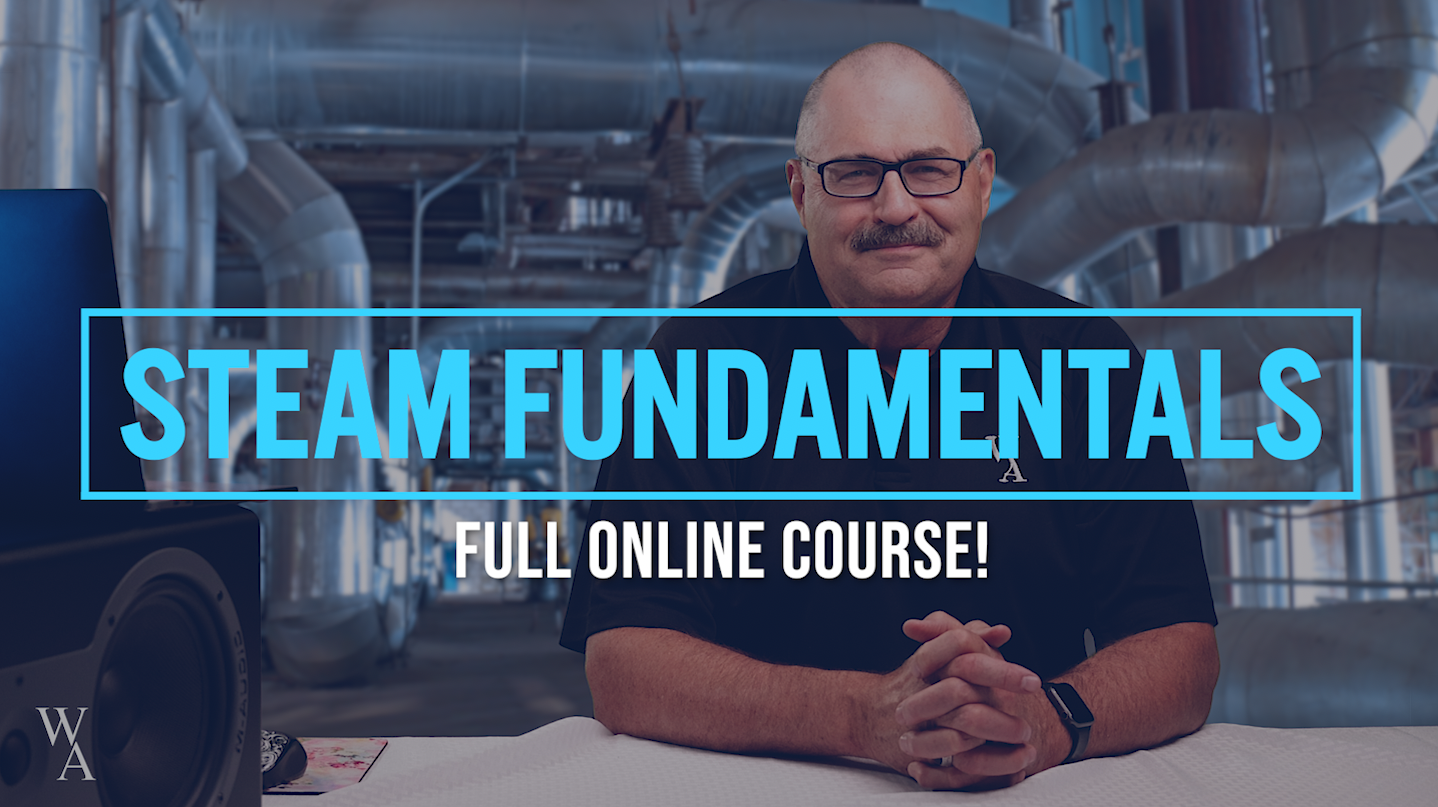 Why Take the Course?
Knowing how to safely and efficiently operate and maintain Steam Systems inside of your world is crucial to your safety and the safety of your coworkers.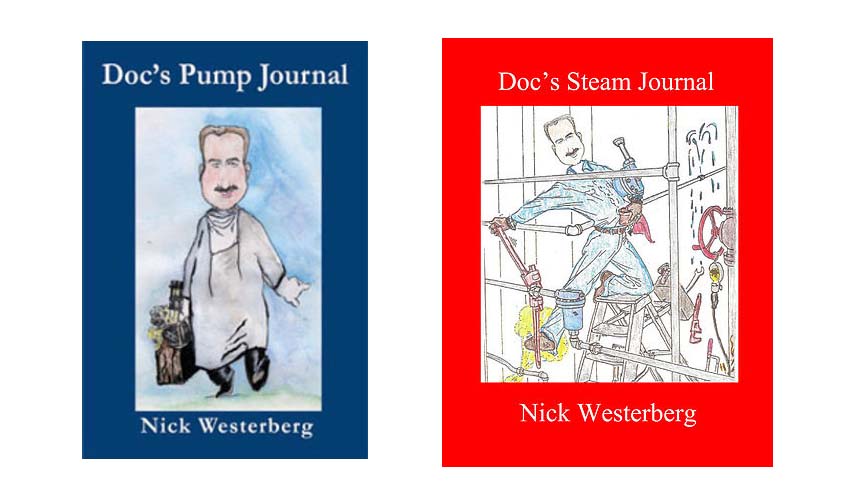 More Than Just A Book
These books are loaded with over 40 years of experience that is going to be excellent reference material for both this class and in your work environment.
I have been in the industry for over 40 years, and I am so excited to finally share my experiences and knowledge with you to help you create a safer work environment for you and your team.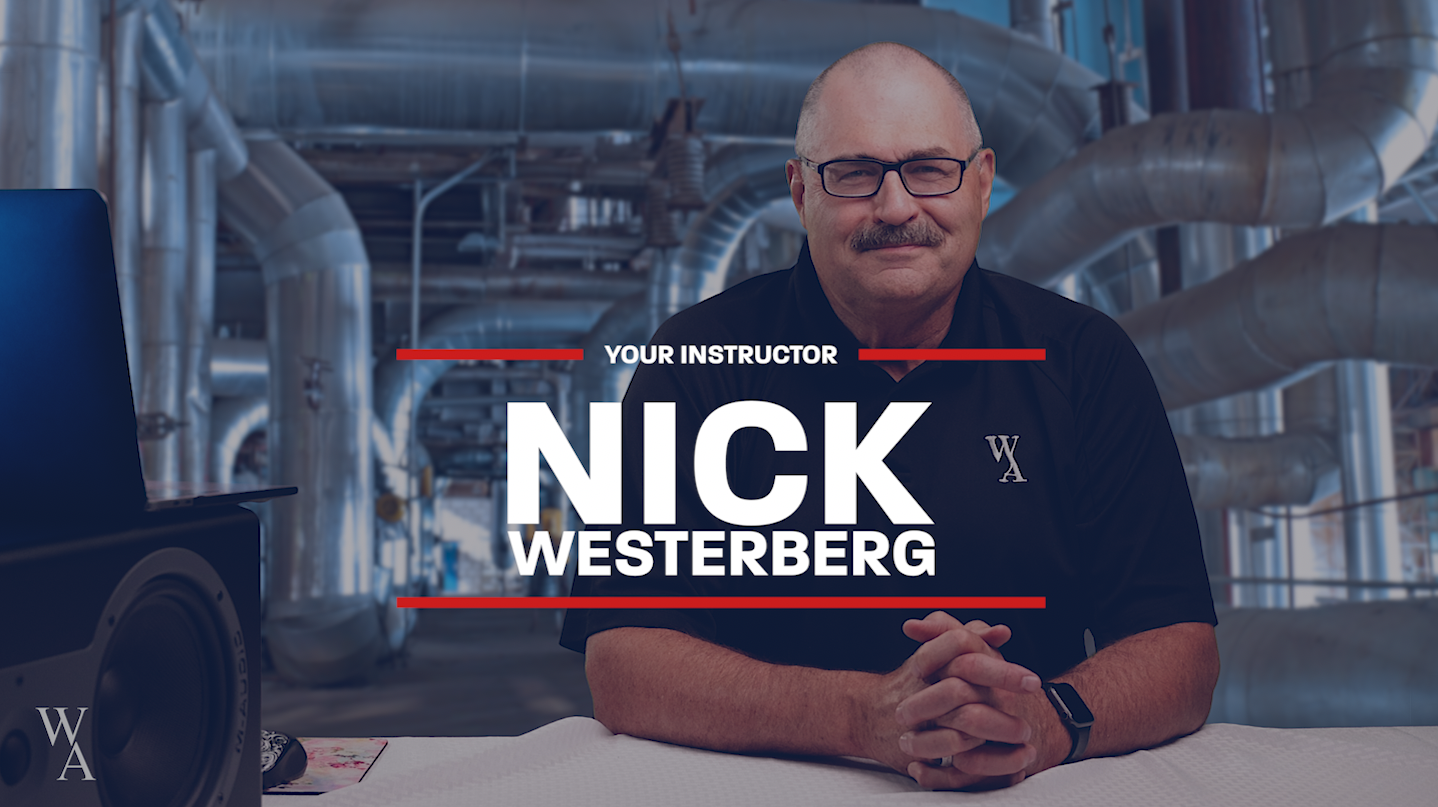 With over 40 years of experience, I am very excited I get to take on this new form of teaching to help you maximize your learning opportunities and potential!
The knowledge I am going to share with you in this course will help you have a deeper understanding of Steam Systems in your world, and how to safely and effectively operate them to keep you and your team safe!
Nick's Story
I was born and raised in Newport Oregon. After high school on a football scholarship, I chose to attend Oregon State University, so I could stay near my family. When I graduated college in 1981 with a Teaching Degree and my college football career, I had to opportunity to play for the Oakland Raiders. 
After football, I returned to the workforce not to use my teaching degree, but instead became a Boilermaker Welder. I started working on Black Liquor Recovery Boilers, Precipitators, Evaporators, Digesters, and many different pieces of industrial equipment. I really enjoyed the science behind the equipment that I was working on.
In the late 1980's, I started working in outside sales for a supply company. I had to be able to explain how the different equipment functioned. This was when I humbly began learning about Saturated and Superheated Steam and Pumps.
I was so hungry for knowledge, I would call the factories providing Heat Exchangers, Boilers, Control Valves, Steam Traps and Pumps to ask all their Senior engineers how the equipment worked. I wanted to know the best way to size the different applications. Over time I gained a tremendous amount of understanding, inspiring me to write Doc's Pump Journal and Doc's Steam Journal. The books are a great go-to source that can benefit everyone in the industry.
As I learned more about Pumps, Steam and Water Hammer, I felt very empowered to share the important information I had, with the next generation. I really wanted to help them stay safe and maintain overall plant efficiency.
I am still learning and committed to offering my knowledge and books to anyone interested in learning more about these very important topics. I strive to provide valuable tools that are used every day in the commercial and industrial worlds.
I look forward to sharing my experience with you through this Online Course.
Thanks!